You can find dozens of colorful templates for PowerPoint on internet. Download as many as you want. Each of this PowerPoint template colorful files includes many different slide designs that are all professionally designed. Use these fun and colorful templates for PowerPoint for a variety of presentation needs, including:
• business status reports
• pitch deck presentations
• presentations for school
• personal presentations for an organization
• and more!
Make the PowerPoint template you select your own by adding your information, graphics, and photos. The eye-catching designs of these colorful presentation templates will help you capture the attention and imagination of your audience.
Best 5 Free Colorful PowerPoint Templates 2020
1.Volle Creative & Colored – Fun ppt's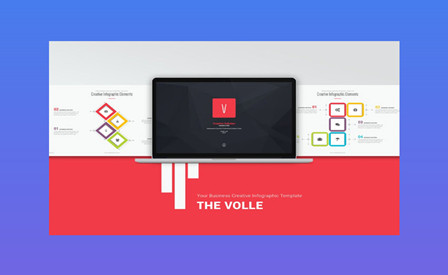 This modern ppt template colorful file has 92 different, colored slides. All the slides are based on master slides that let you drag-and-drop your images and photos onto the slice. Also, there's a bright layout and a dark layout to give you the variations you need. In addition to the fun and colorful layout, you'll find that this PowerPoint template colorful file includes a chart, infographic, gallery, mockups, and more!
2.Color FUN PowerPoint Slides Template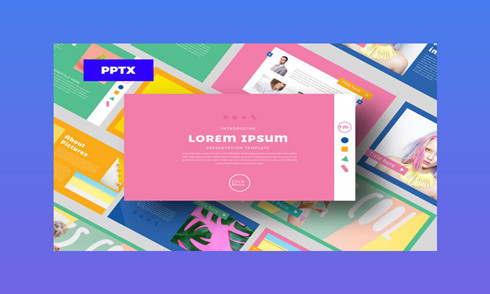 If you're looking to create a colorful presentation with fun PowerPoint slides that's sure to catch an audience member's eye, check out the Color Fun PowerPoint Slides Template. It features easy-to-change colors and is fully editable. You'll also get vector 3D infographics, icons, and other elements. The PowerPoint template colorful file includes over 50 unique slides.
3.Chime Fun PowerPoint Template Colorful File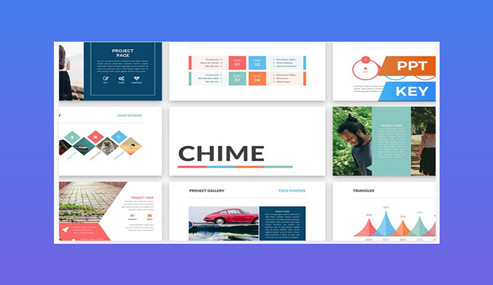 This simple PowerPoint template is both fun and colorful. Use this one for many different types of presentations. Plus, it's packed with popular features that you'll love including:
• over 110 unique slides
• a detailed social media analysis
• creative infographics
• easy-to modify timelines
• multi-lingual free fonts
• and more!
4.Add Color – Colorful Slide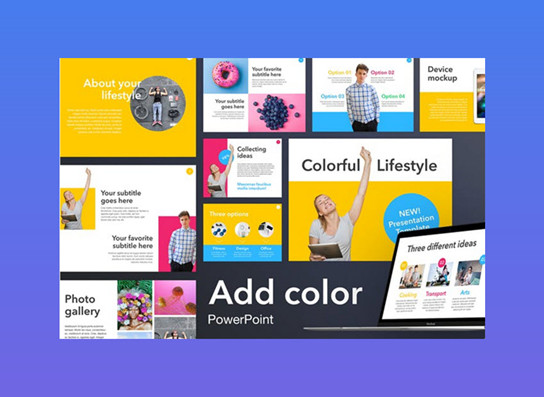 If you want to create a professional yet colorful presentation from fun PowerPoint slides template, then choose the Add Color template. These powerpoint template fun files feature a modern, polished look and plenty of extras with bright colors. You'll love the data visualization elements such as charts, diagrams, tables, and more. Replace the media placeholders with your own pictures and images for a look that's uniquely you
5.Neon Aspect colorful PowerPoint Background Template

This Neon Aspect fun ppt background template has a look that's both colorful and professional at the same time. Easy-to-Edit fun ppt background template includes a help file so you will get started quickly. If you are looking for a colorful and fun PowerPoint background template, it definitely a perfect template .Yet you can easily change the background to feature your own PowerPoint color schemes or even use a gradient color.
More Free Colorful PowerPoint Templates
1.Business Growth – PowerPoint Infographics Slides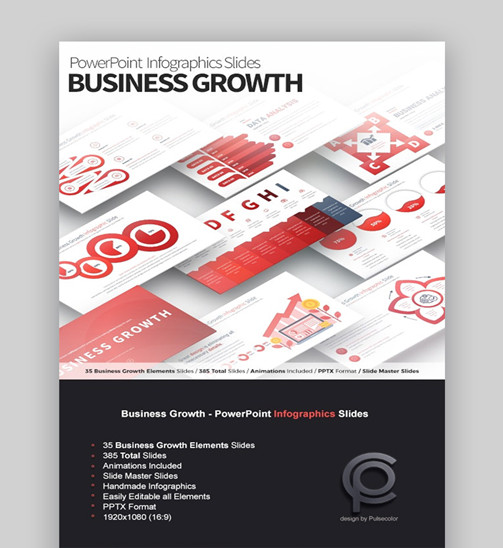 Infographics, in essence, are visual representations of data. Illustrate concepts in your next slide deck with this professional PowerPoint color schemes template. It features over 30 unique slide designs and 10+ color palettes for your use. Simply drop in your own content and you're all set.
2.Pastel Creative PowerPoint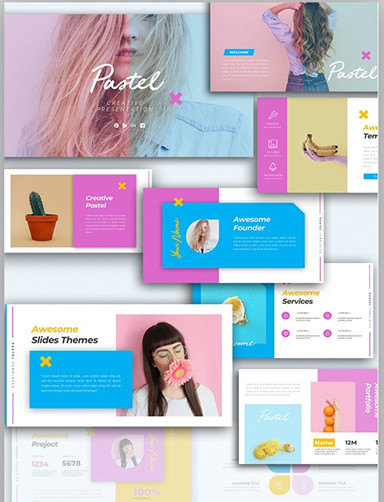 Filled with fun PowerPoint color scheme ideas, this template has everything you'll need to build a fun and engaging slide deck in moments. Whether you're giving a personal presentation or a corporate overview, you'll find designs here ready to support you. Plus, every element is fully customizable right inside of PowerPoint. That means you can make this design your own in a flash.
3.Startup Pitch – PowerPoint Templates Fun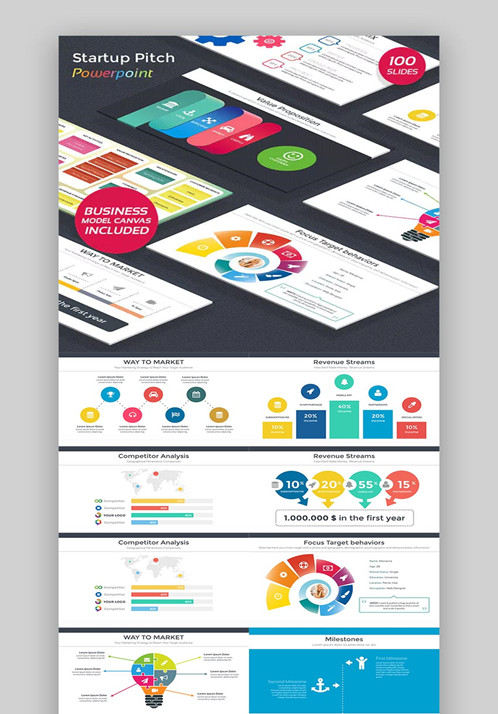 This colorful and fun PPT template will help you impress potential investors and current stakeholders in your startup. Here's a template with fun backgrounds for PowerPoint and an easy-to-use template that's got a unique creative layout. This just may be the fun PowerPoint you've been looking for to help you take your startup to the next level.
4.Massive X Presentation Template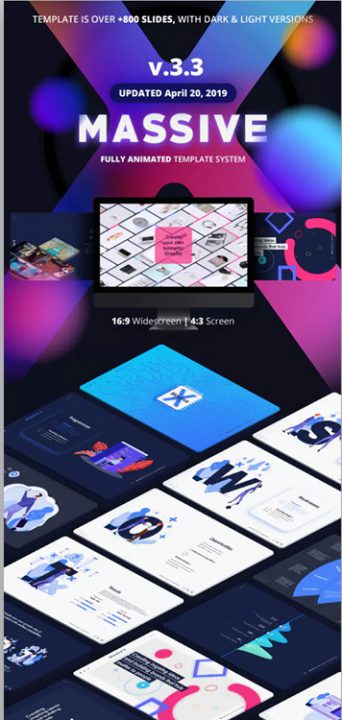 A colorful PPT template is sure to stand out from the norm and Massive is a great example of that. With more than 400 slide designs and 20 PowerPoint color schemes.
5.Concept PowerPoint Template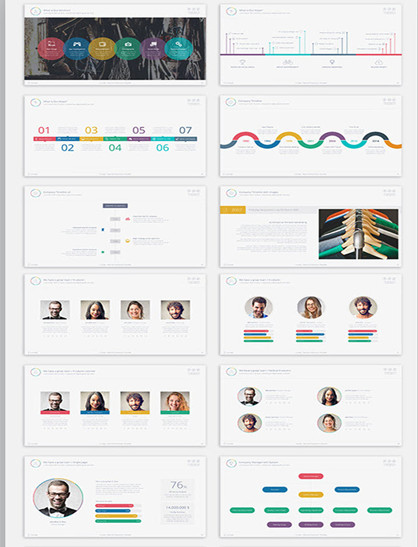 The Concept PowerPoint Template has several different color choices, available in light and dark versions. The available slide layouts include many popular slide designs such as maps, timelines, infographics, and more. There are over 150 unique slides to choose from. This PowerPoint template also works for several different aspect ratios:
• 16:9
• 4:3
• 16:10
Plus, you can print in in A4 size.
6.Project Status PowerPoint Presentation Template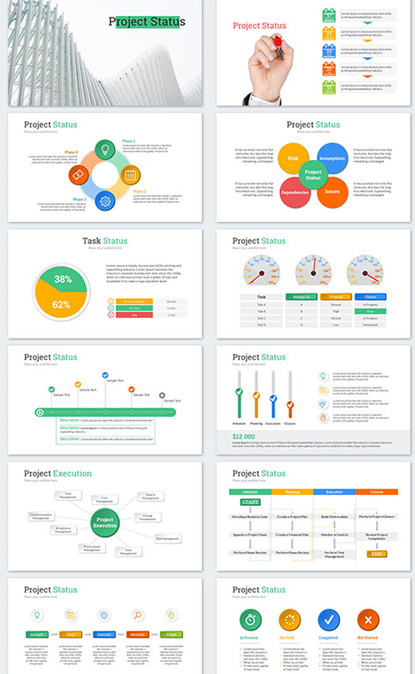 This colorful PowerPoint template is the perfect way to draw attention to your data. Choose from light and dark backgrounds for 10 different PowerPoint color schemes. Although this presentation template design is fun, it's also professional. Making it great for business presentations that need to stand out. Although, this version is for PowerPoint, there are also versions for Keynote and Google Slides.
7.Colors & Shapes – Fun Backgrounds for PowerPoint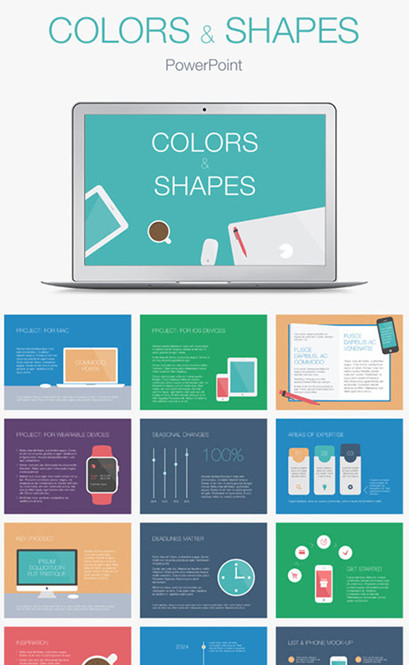 Here's "Colors & shapes" a ppt template with a unique and colorful look. Not only does this template include colorful fun backgrounds for PowerPoint presentation, but you'll also find that there are plenty of editable charts and diagrams. This template is easy-to-customize. You can recolor, reshape, move, or remove any of the items in the template. Simply add your own information and images to make the presentation your own.