10 minute MySelf PresentationMaking a presentation about yourself may seem like a Challenging work. After all, talking about yourself is a nerve-racking experience for even experienced speakers. But when you take the time to prepare and plan ahead, you can nail it.
In this post, we'll discuss how to construct a good presentation about yourself. We'll cover tips for introducing yourself, preparing your who am I presentation, incorporating your accomplishments, and more. We will also share tips and resources for designing your Myself Presentation once you're done planning it out. With proper preparation and planning, you can easily construct a nailing PowerPoint presentation about yourself. Here's how:-
1. Decide Which Information to Include in the Presentation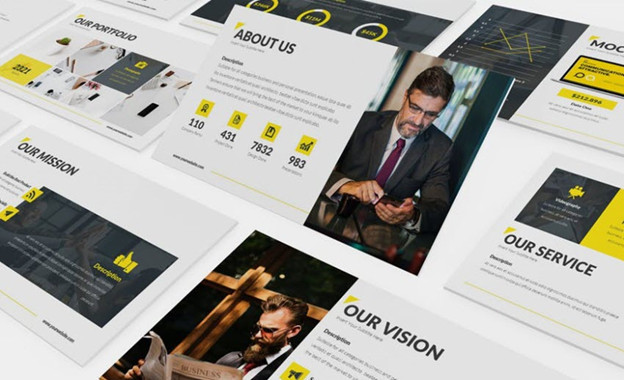 In the first step you have to choose what necessary information you have to present. While this may be a presentation about you, that doesn't mean you need to include your whole life story. Only choose to include information that's relevant to the audience.
If you are presenting about yourself in a business conference, pay attention to your skills and education. Explain how they are relevant to the topic. If you're giving a who am I presentation in a local community meetup, then it makes more sense to focus on your involvement in the community.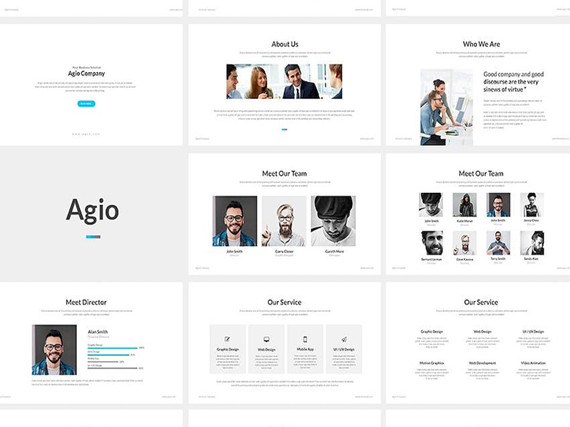 Before you build the all about myself PowerPoint presentation, write the contents first. Once you know which information to include, put it in bullet point format to make it easier for your audience to follow. Once you've prepared the content, start designing your about me presentation in PowerPoint. The easiest way to design your presentation is with a premade PowerPoint template.
Your introduction will be the first thing your audience will hear. As such, your introduction needs to pique their interest and make you feel relatable. This will build trust with your audience. It'll also help you keep the audience engaged throughout the who am I presentation. Plus, it'll make you more memorable long after the presentation is over. A great way to kick off the introduction is to tie yourself to the topic and then tie the topic to the audience. Start by stating your name and job title and then share a random or a fun fact about you. Then, transition into the main portion of your presentation.
One of the hardest parts of your all about myself presentation is selling yourself and talking about your accomplishments. An easy way to do this is to highlight the results you've gotten for your clients. Accompany them with testimonials on your about me presentation slides. You can also share your accomplishments and skills by providing value first. Then, talk about how you got there before transitioning into the actual accomplishment list.
Be sure to tweak and customize your presentation for different lengths. For example, a one-minute presentation will suffice to state your name and job title and share a relevant fact about yourself. A five minute presentation will allow you to include more information, such as your professional achievements or your related work. It's a good idea to inquire about the length of time you'll have available. Plan your presentation for that time slot.

Engage your audience before you start your PowerPoint presentation. You can do this by:
Telling a story related to the presentation itself
Sharing a statistic from your industry
Mention a compelling quote
Asking the audience to introduce themselves
This turns your audience into active participants, making them more likely to stay engaged throughout the about me professional presentation.
Once you've introduced yourself and gotten your audience engaged, it's time to give the self-introduction speech. During this part, make eye contact with your audience. Keep the about me presentation informative without bragging.
Refer them back to the slides or the handout for any extra information so you can keep your about me professional presentation succinct. Keep some relevant information for later parts of the presentation. Revealing everything at once will make your presentation less interesting.
You've hooked your audience with a great introduction, you gave the talk and kept your audience engaged. Now is the time to nail the conclusion. Start by asking your audience if they've got any questions and encourage them to start the discussion. Once you've answered their question, let them know what's the next step and what they should do. Be sure to include this information on the final slide as well as on the handout.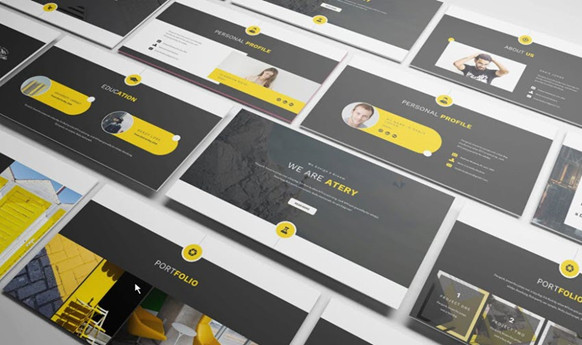 A personal connection with your audience will make them trust you more and remember you and your all about myself PowerPoint presentation. A few ways to establish a personal connection include:
sharing a few fun facts about yourself
asking your audience to share their name
using humor to break the ice
maintaining eye contact throughout the presentation
To make sure that your who am I presentation goes smoothly, practice it with a friend. Not only will you be able to deliver your presentation without awkward pauses, but your friend or coworker can give you valuable pointers. Practice your about me professional presentation well in advance to have plenty of time to prepare.
We've already mentioned using humor to break the ice and to establish a personal connection with your audience. Humor makes you more relatable and can make any topic more interesting. Use humor sparingly and tastefully, otherwise your jokes will miss the mark.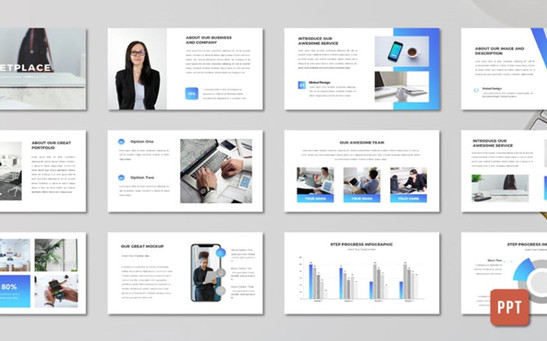 Your Myself presentation should be tailored to your audience. For example, if you're delivering your presentation in a formal setting with a corporate audience, keep the tone professional.
Get familiar with your audience before you start preparing your presentation. This knowledge can serve as your guide. It'll help you decide which information you should include. Plus, you can decide what style and tone of voice to use. Before including humor and cultural references in your myself PowerPoint presentation, Understanding the audience is very important.
The last tip is to show your passion. Everyone has a passion for something, whether it's your job, your hobby or a cause you care about. When you show passion, people see you as more relatable. This helps form that personal connection and establishes trust, especially if they share your passion. Think about how your passion relates to your professional achievements as well. This can serve as an unusual but more memorable way to deliver your presentation and talk about yourself.