Did you know that visuals engage the audience, and are processed quicker in their memory? Here's a collection of mind-blowing templates with customizable graphics to make your audience just stare at your presentation. The shapes, colors, size, and text included in them are fully adjustable with super easy drag and drop options. The templates are offered to you with a collection of 135 unique and editable icons. Make
use of these templates to make your presentation more attractive and interesting.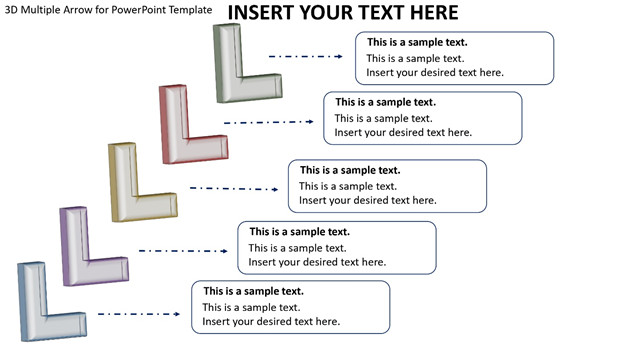 Explain your process with a graphical representation! This is a 3D designed structural process defining template. This template can be used to express your business plan, structural system or a long term goal. This is the best process description tool with all customizable layouts. Simply write the process name and the description, the template will do the rest for you!
2. Four Key Metrics with Percentages Template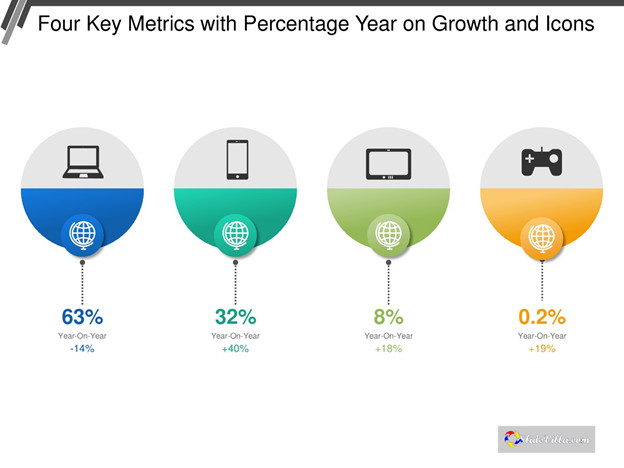 Looking for an interactive and eye-catching slides to present your confusing statistics? Try this super easy and customizable Four Key Metrics template. This allows you to enter icons of your choice and add all your statistical calculations just by a single tap. Drag and drop to edit it as you wish.
3. Assessment Process Template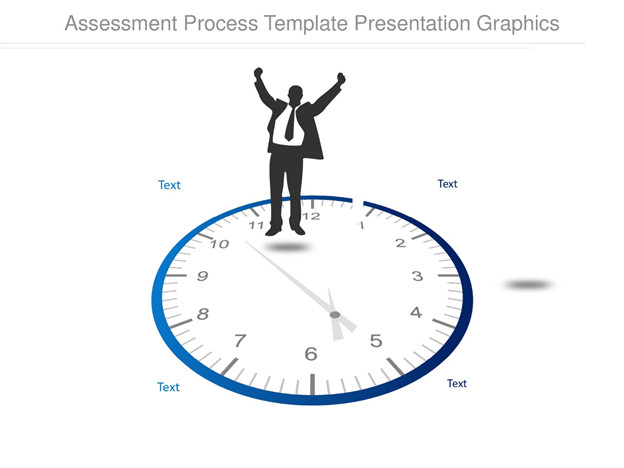 Express your time management skills with the best choice of graphics.
Assessment Clock Power is a PowerPoint template pack with 4 layouts that canbe chosen according to the context. This template will give a professional appearance to your presentation. Show your capacity with this easily customizable set of templates.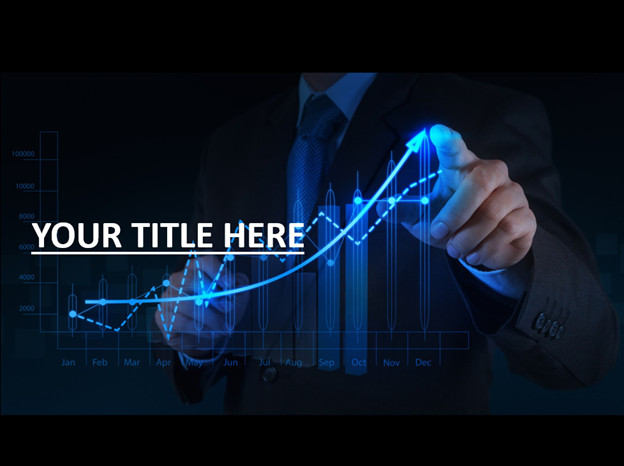 If your topic is technology, here's a noticeable template. Make your presentation glitz with a touch of neon. Modern Technology template is a fully customizable set of templates with 3 different layouts. The three templates with editable layouts and extra space to add text will be enough for your whole presentation.
5. 6 Step circular Diagram template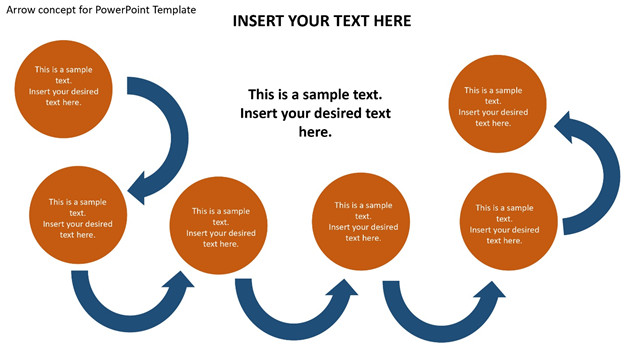 Define a process with interconnected elements using the perfect set of customizable templates. All the shapes and colors can be changed according to your requirements. Simply drag, drop, or delete items to make up to your interests. Multiple text options are available to depict all your explanations. Use this simple template to describe your processes and attract the audience.
6. Data Board Business Info-graphic Diagrams Template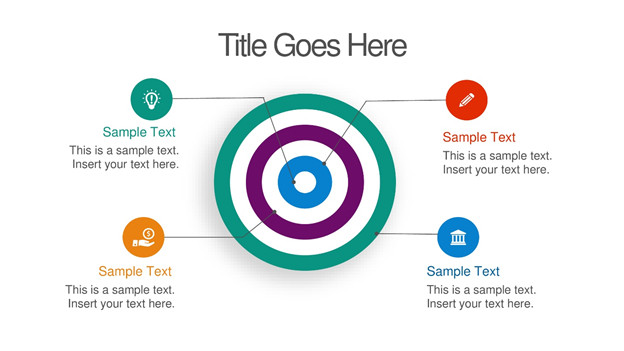 Use the perfect combination of visuals to make your presentation more effective. Data Board Business Info-graphic Diagrams Template is a collection of colorful layouts with charts. All these charts are customizable with the content and background. Your slide will simply say everything that you have to say, through an interactive chart.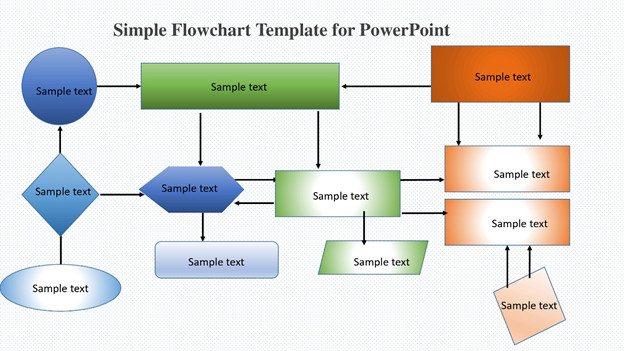 Get rid of the time-consuming flow chart designs in your business presentation. Do not mess up with the traditional methods of manually drawing flow charts. This set of templates consists of customizable shapes, arrows, colors and texts which can be edited according to your requirements. This is the easiest template you may find to include flowcharts in your presentation.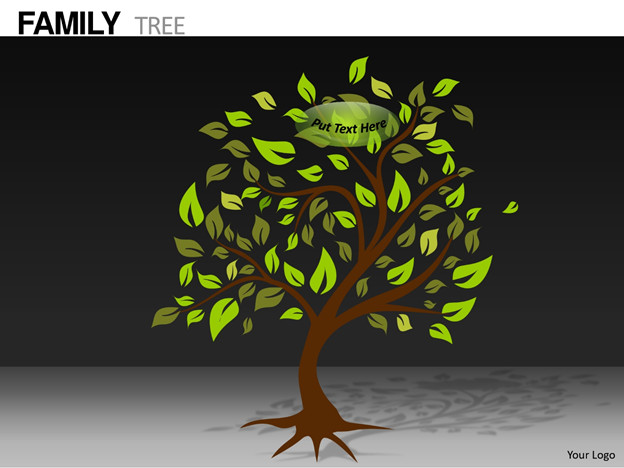 Add a contrastive slide to your presentation. This tree diagram template is a good choice for you to insert some points for a certain topic in your presentation. This template is one of the most useful templates to use for any topic. The customizable background and icons will help you to modify the existing layout according to your needs. The Family tree template pack contains 9 layouts for you to choose.
9. Leadership diagram Template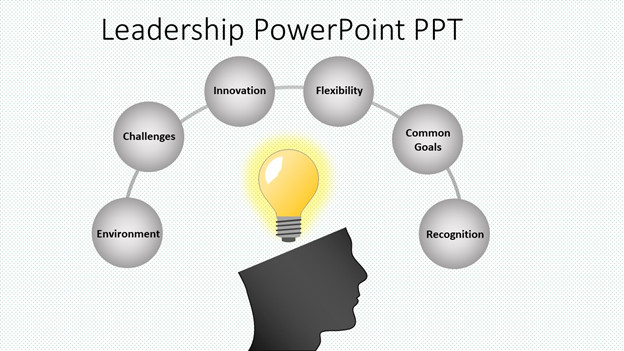 Don't be stressed on listing your thoughts. This customizable Leadership diagram Template will help you to solve your problems. This template is ideal for you to clearly mention your ideas as a graphical representation. Do not waste your time writing paragraphs. This template will say it all in brief.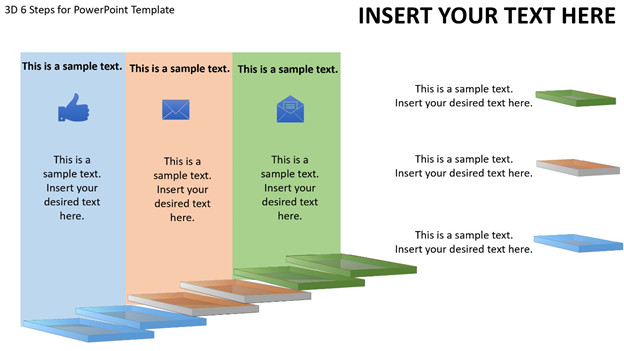 Do you want to list out a process in detail? Do not fill your slides with messy paragraphs. That will make your audience super bored. Try this 3D 6 steps template including everything that you have to say. Just drag and drop the objects to customize the layout as you want it. Save your time and energy by using 3D 6 steps template.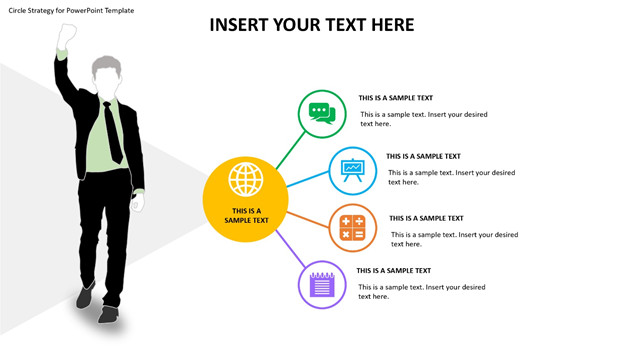 The Circle Strategy Template is specially designed to present variables or factors of data. This slide can be used in professional presentations. The customizable shapes will allow you to insert the required content and adjust them according to your requirements. This is a unique, yet simple template to spice up your presentation.
12. Divided gauges concept Template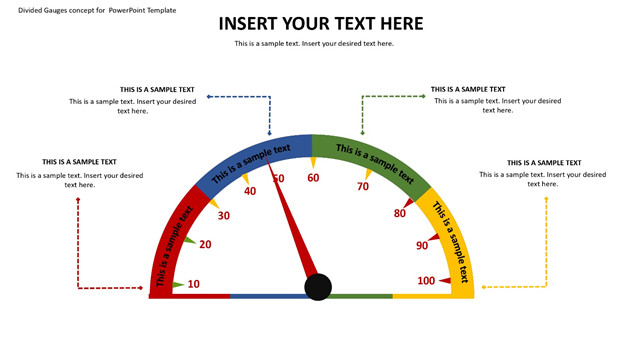 Here's a unique option for you. Divided Gauge is a newly designed template with bright visuals to attract your audience. This template can be used to mark important points or milestones of a project. This will help to provide a clear illustration for the audience about what you intend to say. The features of this template are completely adjustable and therefore can serve up to your expectations.
13. Competitor Analysis Template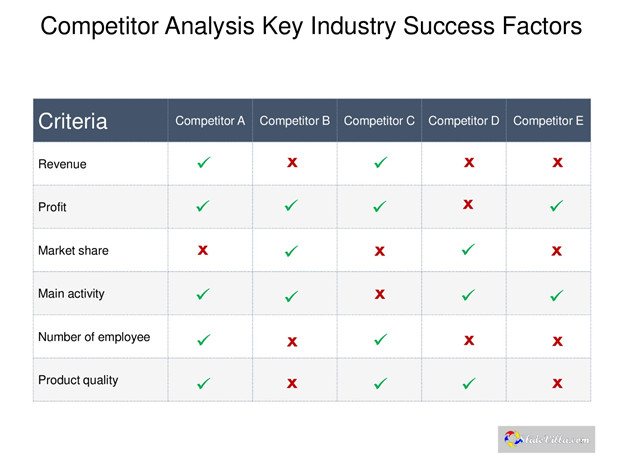 Do you want to show how competitive you are among the others? Use this Competitor Analysis Template for your demonstration. This will facilitate the audience to simply take an idea of the analysis and make conclusions easily. This simple template will not cost you much to make long-term plans for the success of your organization.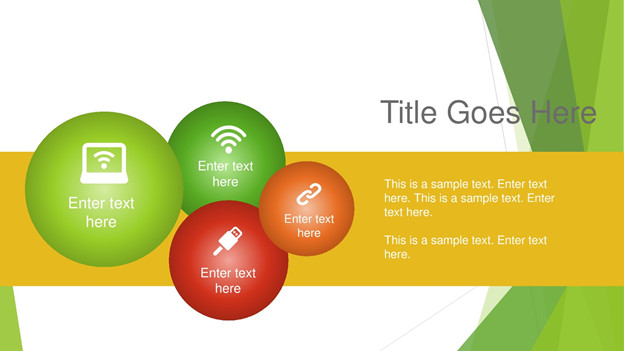 Elevate your presentation to another level! Ultra Analysis Template will be a perfect choice for you to color up your presentation. It includes 20+ presentation templates to infuse multiple types of graphs and charts simply, in your presentation. Use this collection of attractive and unique slides to make your presentation interactive and interesting.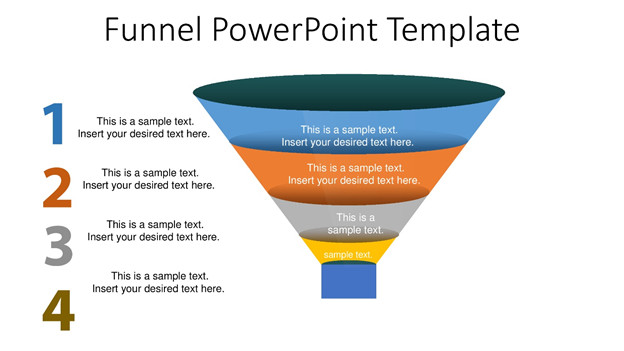 The Funnel Template will graphically show the inputs and outputs of a process. It's a fully customizable template designed with an adjustable and attractive color combination to make your points look simple. Express loads of ideas using this simple template in your presentation. It is simple yet, interesting.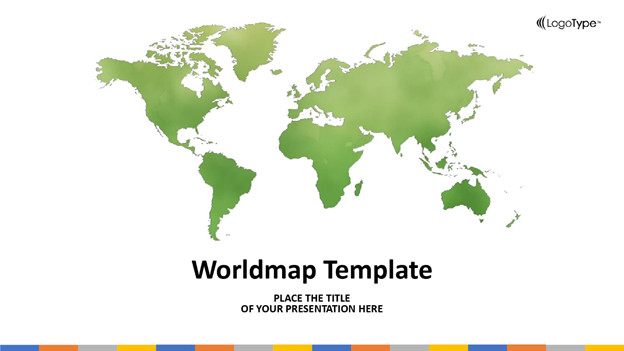 If you want to give a summary of the contents as a holistic view of the world, this template will be ideal for you. The template includes a pyramid in the right side that can be used to mention the organization of data related to the map. The options to provide titles, sub-titles and icons are also included. You can take your audience a world tour in minutes using this simple world map template.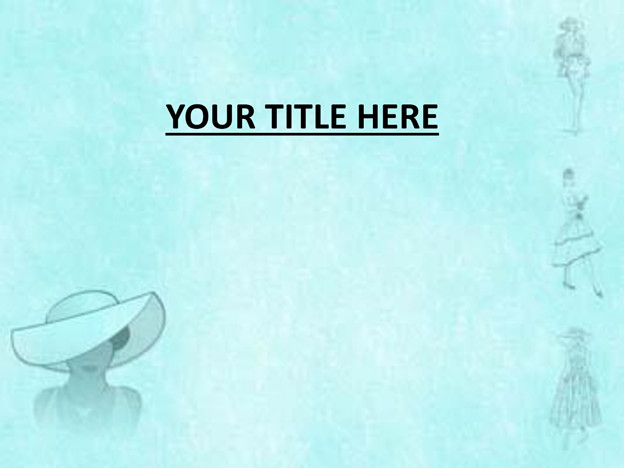 If Fashion is your Passion, this would be the ideal slide for you! If you want to talk about fashion designing or anything related to it, this perfect set of customizable pack of slides will perfectly suit you. Let your template express your inner self to the audience. It also contains one tap movable icons that can be placed upon your interest.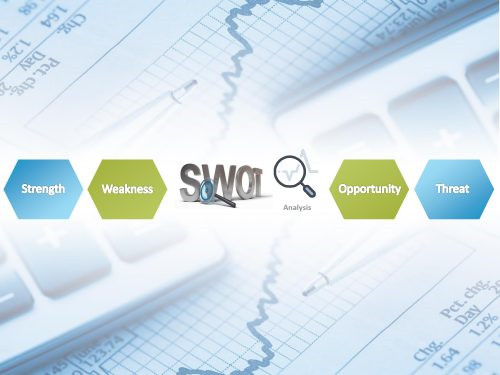 An ideal option to present your findings on SWOT analysis. Avoid unwanted delays in creating and styling your presentation templates. This is a collection of 6 different customizable templates to present your research points for Strengths, Weaknesses, Opportunities, and Threats (SWOT) separately. Easy drag and drop options are available for quick changes.
19. Vision and Mission Statement Template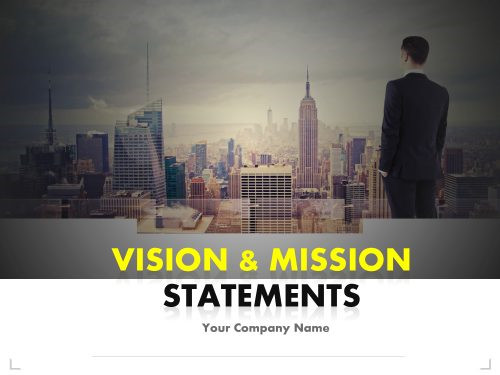 Express your valued Mission and Vision with a striking template! Do not waste your time searching for images and icons to represent your organizational codes. Use this fully customizable pack of templates with 15 spanking choices. This template includes 130+ completely editable icons with completely editable colors, texts, and shapes.
20. Editable Brazil Map template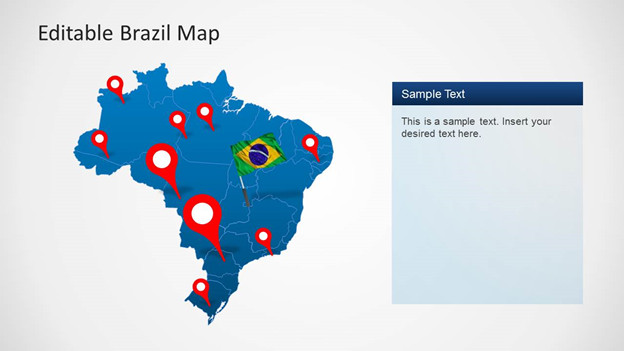 If you are looking for an eye-catching and professional PowerPoint template for a data-driven or statistical analysis presentation, this is it! Editable Brazil Map is a customizable PowerPoint template with a fully customizable Brazilian map with its flag. There are 6 slides of blue and white outlined maps with multiple layout designs that can be used based on the purpose. The shapes, color, size and, text are completely editable. Layouts are available for maps of other countries as well.